Labour publishes housing policy document just before polling day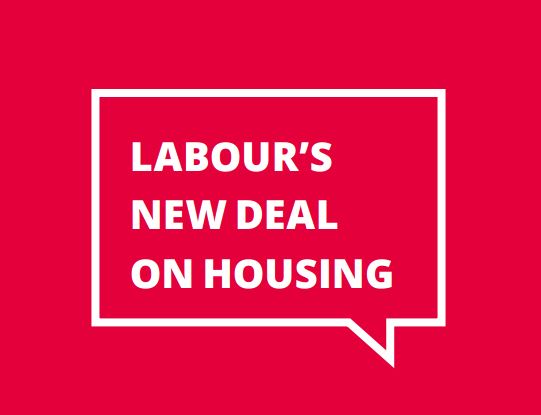 The Labour Party published a mini-manifesto on Monday, setting out a range of policy proposals for housing and planning.
The document provides detailed policy proposals to complement the two broad-brush commitments contained in the Labour Manifesto proper: an increase in planning department funding and a promise to build 100,000 new affordable homes a year.
Monday's mini-manifesto was announced by Labour's Shadow Secretary of State for Housing John Healey, highlighting a 'New Deal' for people seeking to place a foot on the property ladder. This New Deal includes ''no stamp duty on your first home, 'first dibs' on new homes built in your area, and 100,000 new discount FirstBuy Homes which are linked to local average incomes''.
The proposed FirstBuy Home scheme would see new homes:
''Benchmarked at a third of local average incomes so homes are priced at what local people can afford, not what makes developers the most money…we'll lock in the discount so that while first-time buyers gain a share of any value increase, these homes will remain affordable for future first-time buyers too.''
The scheme would run in parallel with a revamped Help to Buy, extended until 2027 and focused ''solely on first time buyers – we'll set an upper earnings limit so that those households earning more than £100,000 a year no longer qualify''.
Further policies proposed in the mini-manifesto include a consultation on a new generation of New Towns ''within a year of taking office'' and the creation of a "fully-fledged Department of Housing'', tasked with overseeing delivery of 250,000 new homes a year.
Are these newly detailed housing policies a sign that the Labour Party is preparing to sweep to power, after tightening polls? Probably not. Mr Healey, a former Planning Minister under Gordon Brown, has long been pressing for Labour to focus on first-time buyers and seems to have won that argument within his Party.
As we highlighted last week, a Conservative majority is widely expected – although the size of that majority will be greatly influenced by turnout. One pollster, YouGov, suggests that if young people turn out to vote Labour in large enough numbers today, we could even be in for a Hung Parliament. Other pollsters disagree and predict sizeable Conservative gains.
That debate will be resolved, one way or another, over the coming hours.
Previous Articles