Housing Minister confirms policy shift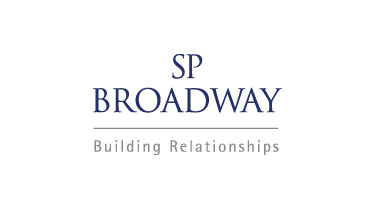 Housing and Planning Minister Gavin Barwell has spoken further about how the Government is changing its tack on housing policy.
Addressing the National Housing Federation in Birmingham last week Mr Barwell set out his concerns about the UK's historic housing crisis, describing it as having:
''consequences for all of us. If more and more people can't get on the housing ladder, competition for tenancies in the private and social rented sectors will become more and more intense. Rents will continue to increase and more and more working people will need help from Housing Benefit to pay their bills.''
Tellingly, he went on to say:
''So if our job in the last Parliament was to rescue the housing market, now we must make it work for everyone.''
The change in the Government's job description is revealing – a shift from emergency work to boost homeownership, to a more holistic approach. Throughout his speech Mr Barwell made it clear that he feels the diverse causes and manifestations of the housing crisis require correspondingly varied solutions. Mr Barwell sketched out a multi-faceted approach, saying:
''We need to release more land, speed up the planning system and get homes built quicker once planning permission is granted…we need more homes for sale, more homes for private rent and more sub-market homes for rent. And while we're at it, we need a wider range of people building those homes and more innovation in how we build to speed up construction.''
Mr Barwell concluded his speech with a renunciation of any too-narrowly-focused approach to housing, telling Conference delegates that:
''If I have learnt two things from all my conversations over the last 2 months, they are that there is no silver bullet and to distrust anyone who walks through my door claiming to have found one.''
The days of Government prioritising affordable home ownership appear to be over. What the new, more diverse approach will mean for planning and development is not yet fully clear. We are still waiting for DCLG to confirm whether a large number of planning policies, announced by the David Cameron administration, will be continued by Theresa May's.
Mr Barwell is dropping some hints, telling the National Housing Federation that plans for estate regeneration, announced last winter, are very much still on the table:
''Since February, a team at my department has been looking at potential schemes and many of the strong proposals we've received involve housing associations. Rebuilding these estates will restore pride to communities, with new homes that are the best-designed and built with the latest construction methods. You have an opportunity to improve the life chances of people in deprived communities across the country, and be at the cutting edge of housing supply.''
The Minister gave a further policy hint to Property Week, saying that DCLG were mulling over plans to ask local authorities to take a developer's past record on building out schemes into account when assessing new planning applications submitted by them, as this ''should be a consideration that can be taken into account the next time they apply for planning permission''.
Expect further policy whispers at Conservative Party Conference next week…
Previous Articles